We've come to the final day of Tis the Season.  It's Christmas Eve, my favorite day of the year.  But instead of decorating cookies with my younger brother, I'm sitting here pondering the meaning of Christmas.
(As I wrote that last sentence, I could hear Sam from the next room go, "How 'come Amelia's not helping?"  I really should be helping.  Sam's decorating takes a violent turn if left alone for too long.  We've had a number of bloody snowmen cookies over the years.)
Christmas is many things.  It's a time for family and friends.  It's a time for giving.  It's a time for laughter, for memories, for nostalgia.  More than any of those things, though, it's a time for JOY.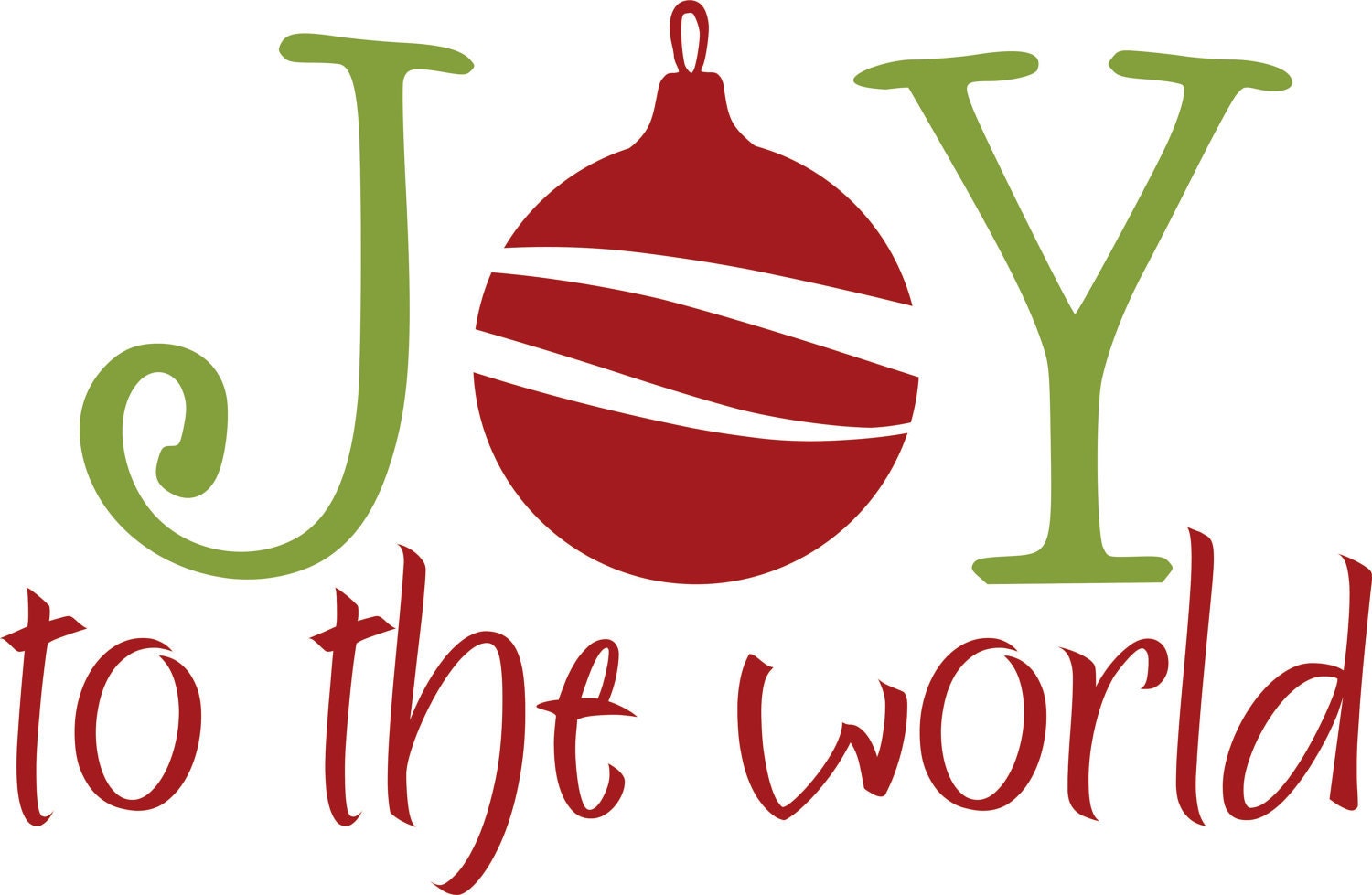 For the past few weeks, I've been thinking about happiness and joy.  At first, the two words appear synonymous.  Dictionaries will tell you that they're the same.  But I disagree.  Happiness great, but it is fleeting.  It's a state of mind, something that you feel for one moment and then is gone the next.  I can chase happiness and something still falls short.  The thing about joy, though, is that it runs deep.  It sinks into the soul.  Down in the core of who I am is a small, indistinguishable flame.  When the metaphorical storms of life hit and everything seems to fall apart, joy remains.  It is steadfast, unshakable.
Where does this joy come from?  Easy.  It comes from knowing and being known by God.  When it comes down to it, that's what this holiday is all about.
The creator of the universe, the almighty God entered into His creation as one of His created.  He was born not to the wealth, glory, and splendor He deserves, but is born of a peasant in a barn.  He grew up poor and even during the three years He spent teaching, healing, and performing miracles, He was hated and despised by the very people He created.  By the very nature of who Jesus is, He deserves honor and praise.  But by the people He created, the ones He came to redeem, He received slander, torture, and death.
Despite everything, He still loves us.  He still wants us.  It doesn't matter how broken we are, He is right there with open arms.  He not only provided salvation from our sins, but adopted us as His children.  He wants to know us and be known by Him.  He doesn't just want us to know things about Him, to live a life of empty religion, but wants us to know who He is, His character, and His love.  It's intimate, it's deep, it's rich… and there for free even though we deserve none of it.  Woah.
This beautiful intimacy of what we celebrate on Christmas is the essence of JOY.
Peter sums it up perfectly: "Though you have not seen him, you love him; and even though you do not see him now, you believe in him and are filled with an inexpressible and glorious joy…" (1 Peter 1:8-9)
One of the most popular Christmas songs out there is "Joy to the World".  Growing up, I never thought much about the words.  This year, though, they resonated in my heart.  Although they're associated with the first coming of Jesus, they're actually about the second.  The words speak of the immense joy that we will have when all is finished and we can physically be with Him once more.  The joy is so great that Heaven and Nature sings–even the rocks cannot help but cry out in adoration.
What better way to end Tis the Season than with inexpressible, glorious, inexhaustible, steadfast JOY?
Merry Christmas, everyone!